Whether you're new to OneHealthPort Credentialing, new to your job or an experienced user looking for instruction on how to use new features, you can find training resources here.
ProviderSource Document Uploading Guide
A common issue encountered during the credentialing process is trouble uploading the required documents for a credentialing record. Below is a walkthrough of the document uploading process.
In the ProviderSource application under the audit tab, select the "Application Documents" section, then Select the green upload arrow next to the document you need to load.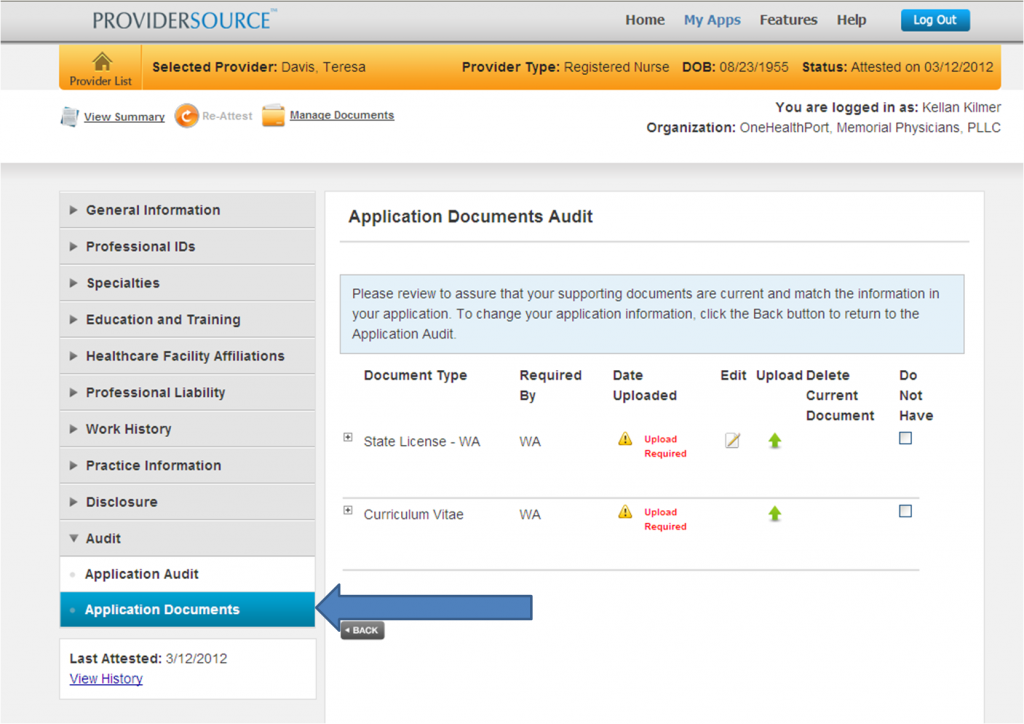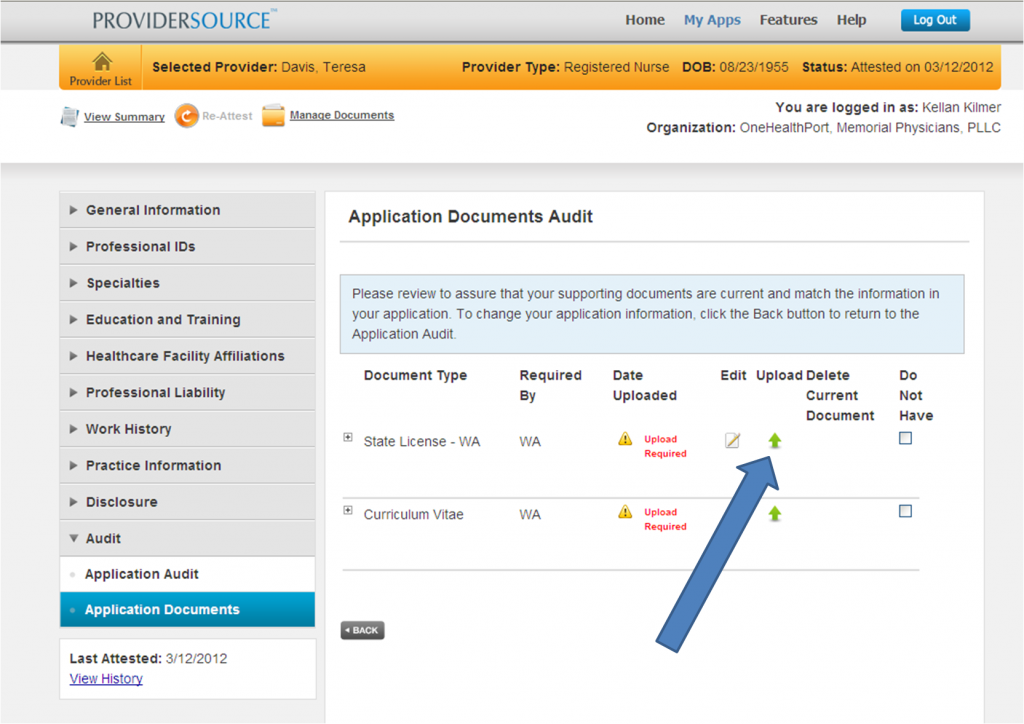 Select the "choose file" button in the upload window to search your computer for the document file, select the file you wish to upload, .pdf .gif and .jpg documents work with this application, the smaller the document size the easier it is to load.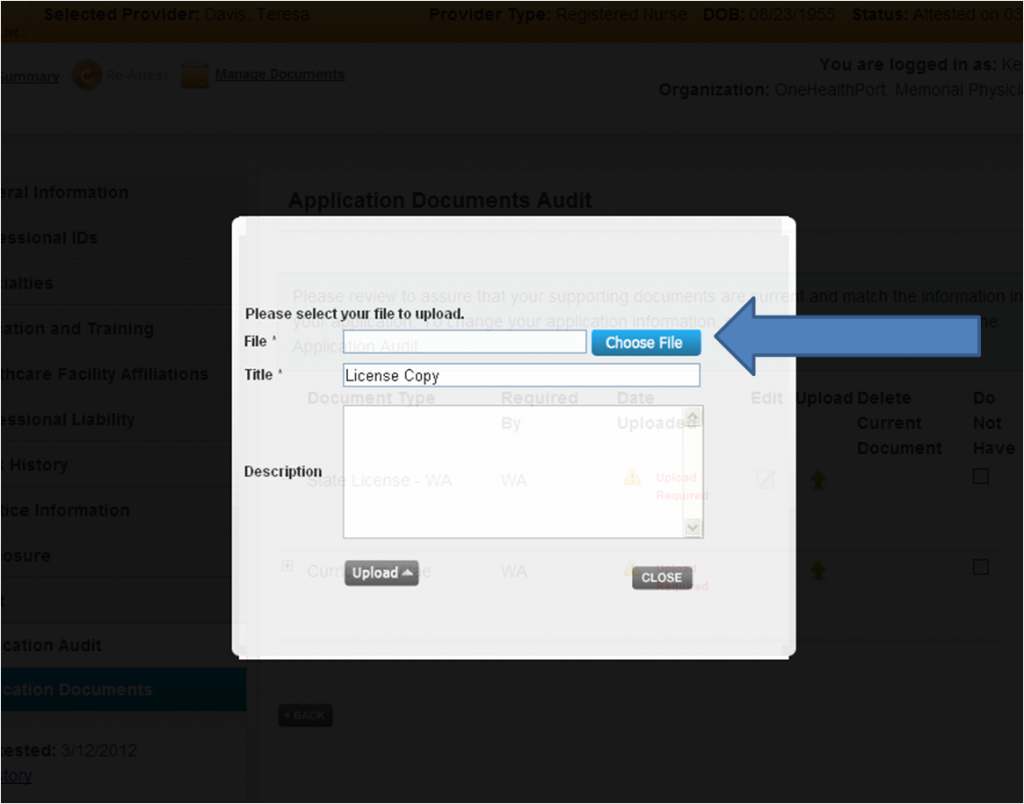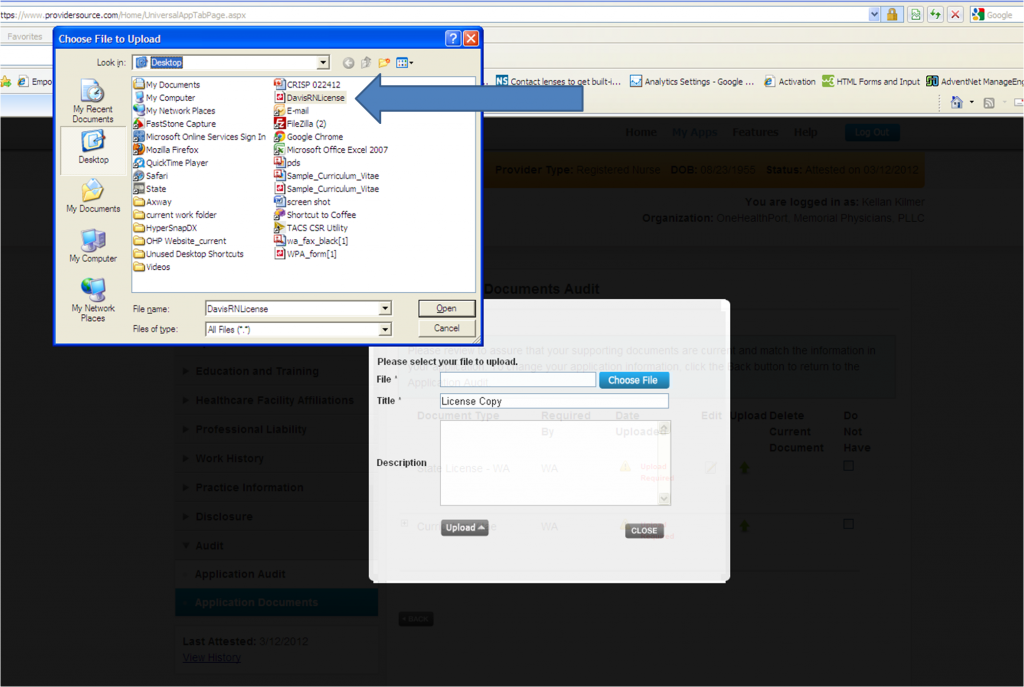 Click the upload button to load your document into the application, then press the close button, your files should now appear in the application document page.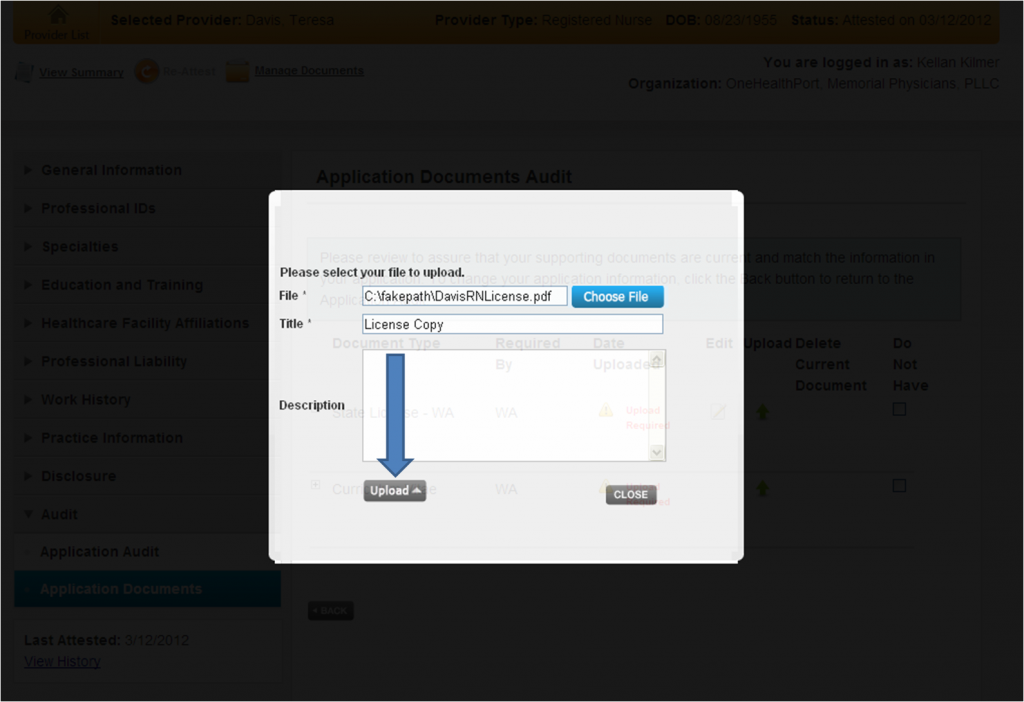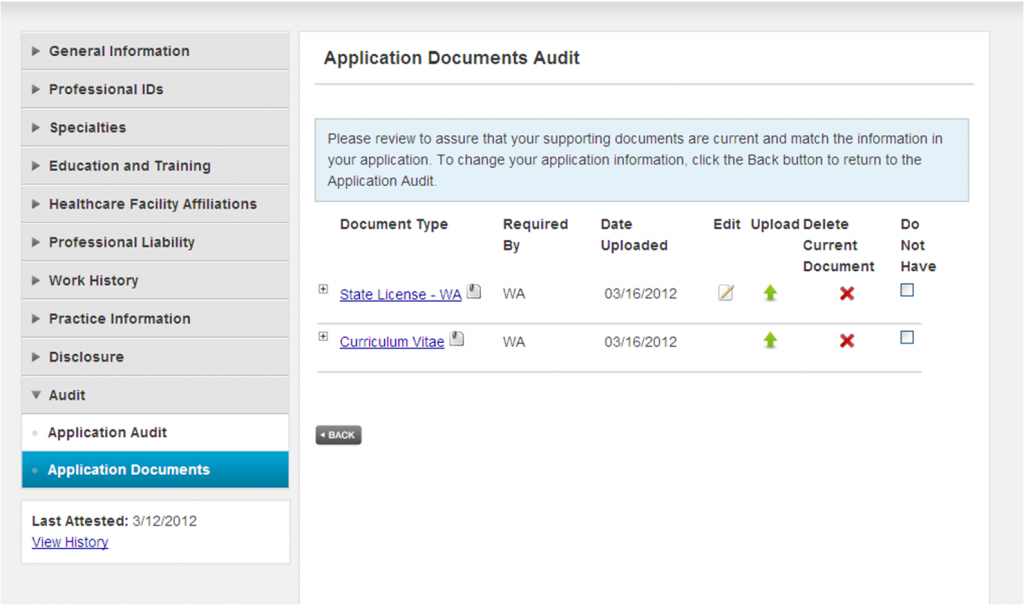 ProviderSource Training Videos and Resources
Application Data Entry Provided by Medversant