Meet our senior leadership team and Board of Directors.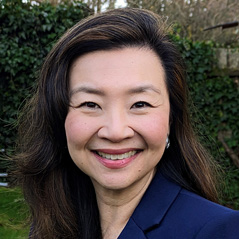 Peggy Chin Evans, PhD
Chief Executive Officer (CEO)
(She, Her, Hers)
Dr. Peggy Chin Evans has 20 years of experience with population health and using technology for healthcare quality improvement. While at Qualis Health (now Comagine Health), Peggy served as the Executive Director of the Washington & Idaho Regional Extension Center (WIREC), assisting thousands of providers with health IT adoption and meaningful use of electronic health records. For over a decade, she worked closely with the Health Care Authority, Department of Health, CMS, ONC, and other state and federal entities to improve healthcare quality and safety, particularly for Medicare and Medicaid recipients.
Peggy has in-depth knowledge of delivery system operations in Community Health Center settings, having served as the Chief Transformation Officer and Chief Operating Officer at Neighborcare Health and International Community Health Services, respectively, where she built programs to successfully support population health in managed care and accountable care settings. She also previously led the Corporate Strategy Management Team at Premera Blue Cross. Leading healthcare improvement efforts in the delivery system and at a health plan gave Peggy a front row seat on the challenges that face providers in caring for their patients and the technological solutions that may alleviate some of the burden. She earned her master's degree and doctorate in social psychology from Michigan State University and received her bachelor's degree from the University of Hawai'i.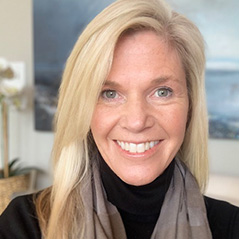 Kerry Tye, MBA
Executive Vice President Business Operations
(She, Her, Hers)
Kerry Tye is a member of the OneHealthPort executive leadership team responsible for strategic planning, organizational development, stakeholder engagement, and investor relations. She has over 25 years business operations management experience in Finance, Human Resources, Legal, Customer Support, Marketing, Contracts and Compliance. Her experience includes hands-on startup creation establishing business infrastructure, policies and procedures to support early-stage growth.
Kerry has held leadership positions in the technology, healthcare, and retail industries. Kerry is passionate about developing both people and organizations and believes that leadership is about valuing relationships as well as results. She received her bachelor's degree from the University of Washington, and an Executive MBA from Grand Canyon University.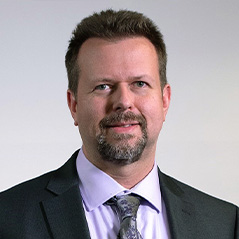 Dwayne Taylor
Vice President of Technology
(He, Him, His)
Dwayne has been in technology for nearly 30 years. He has experience in various industries, including government/ military, finance and startups, with the last nine years being focused on healthcare at Premera Blue Cross and OneHealthPort. His time spent as a technologist, consultant and leader has provided the opportunity for him to develop a broad range of skills from application development to enterprise architecture, management, strategy and cybersecurity.
Dwayne leads OneHealthPort's technology strategy and teams to align its technical capabilities to meet both the company's internal needs and that of its customers. Dwayne also leads the OneHealthPort's cybersecurity program, including architecture, operations, governance and compliance. Dwayne is a Certified Information Systems Security Professional (CISSP), holds various technical certifications, and a BS in Business Management from National-Louis University.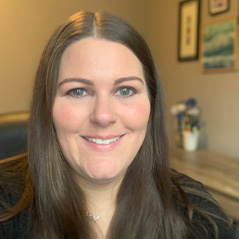 Stephanie Cole
Director, Customer Relations
(She, Her, Hers)
Stephanie Cole has more than 23 years working with customers in healthcare. She spent almost two decades with a large local health insurance company working with members and providers. Her role in Provider Communications and Provider Experience allowed her to engage with the provider community both in visits at provider offices and healthcare systems to observe workflow and as a representative of her company in Administrative Simplification workgroups. This work spiked a passion for understanding customer needs, patient friction points in the healthcare journey and using that knowledge to create a positive customer experience. Since joining OneHealthPort, Stephanie has built relationships with payers and providers that serve members in the Pacific Northwest and beyond and is now leading some of the Administrative Simplification Workgroups to build Best Practices within the healthcare community.
Stephanie is passionate about building long lasting customer relationships and collaborating with the customers to develop solutions.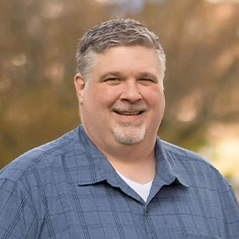 Ryan McNeilly
Director of Engineering
(He, Him, His)
Ryan has nearly 30 years of experience in technology ranging from network and systems engineering through to leading technical programs and critical projects. He worked at two startups, then at Microsoft for 7 years prior to joining OneHealthPort. This broad range of experience has allowed Ryan to build the skills necessary to create technical solutions and lead a team to meet OneHealthPort customer needs. Joining OneHealthPort in 2008, Ryan leads the software, IT/operations, data and business intelligence engineering teams.

Bradd Busick
Senior Vice President, Chief Information Officer
Multicare Health System

Hans Schumacher
Vice President, Enterprise Architecture and Capability Product Management
Premera Blue Cross

Brian Seppi,
OneHealthPort Board Chair
Medical Director
Hospice of Spokane
(WSMA Representative)

Jacqueline "Jacque" Brainard
Vice President, Operations & Compliance Officer
First Choice Health

Linda Proett
Director, Provider Relations
Regence BlueShield

Mark Simon
Vice President, CIO
Kaiser Permanente Colorado & Washington

Brett Daniel
Chief Medical Informatics Officer
Optum

Adar Palis
Group Vice President of Clinical and Revenue Cycle Applications
Providence St. Joseph Health